Recipes | Back
German Apple Cake
---
Prep: 20 min
Bake: 40 min
This is such a pretty cake! It was remarkably simple to put together, using ingredients I usually have in my kitchen. I used Gala apples, but you could substitute your favorite and it would likely turn out just as great.
Ingredients
1 ¾ cups gluten free flour
2 tsp baking powder
1 tsp salt
½ cup softened unsalted butter
¾ cup sugar
3 large eggs
½ - ¾ cup milk
1 tsp vanilla
2-3 apples, peeled, cored, and thinly sliced
1 Tbsp lemon juice
powdered sugar for dusting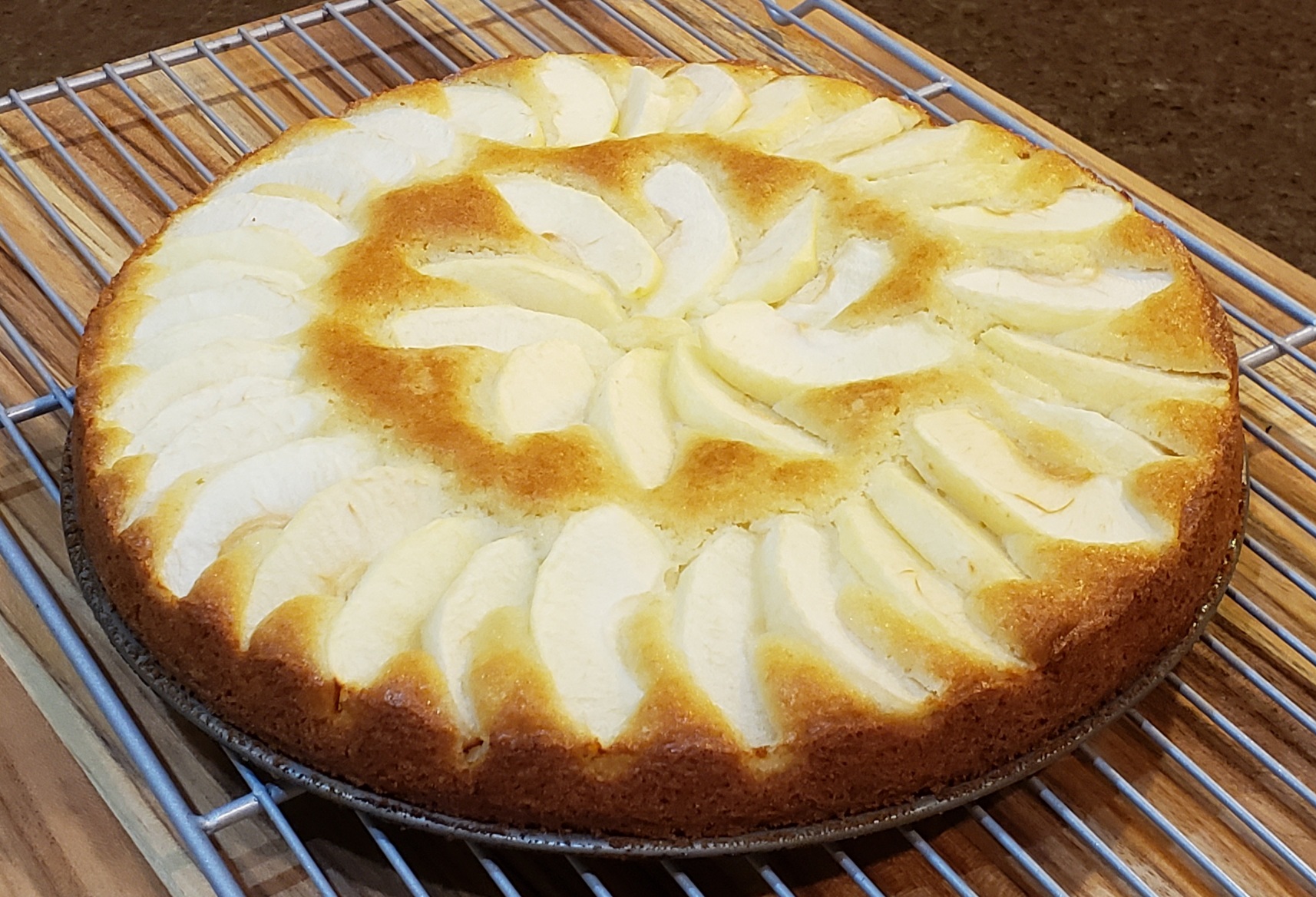 Directions
Whisk together dry ingredients: flour, baking powder, and salt.
Peel and thinly slice apples, then toss in lemon juice and set aside.
Preheat oven to 350.
Cream butter and sugar.
Add eggs, beating until light and fluffy.
Add vanilla.
Alternate adding flour and ½ cup milk until all ingredients are incorporated, scraping the sides periodically.
Add additional milk if batter appears dry.
Pour batter into greased 10" springform pan.
Arrange apple slices on top, starting with a circle in the center and adding another row around that, pushing them gently into the batter.
Bake for 35-40 minutes.
After cooling, remove the side of the springform pan.
Sprinkle powdered sugar over cake right before serving.
Gluten Free Pro Tips
For a richer flavor and moist texture, you can substitute buttermilk for the milk. If so, add 1/4 tsp baking soda.
Use less salt (½ tsp) if using salted butter.