Recipes | Back
Waffles have been a mainstay of the breakfast menu for many years. More recently, they have enjoyed some time in the spotlight of savory creations, such as Fried Chicken and Waffles. I've even seen waffles used as a replacement for sandwich bread! However you choose to eat them, they are delectable. They also freeze and reheat remarkably well[3], so feel free to make extra for later enjoyment!
Ingredients
1 ¾ cup gluten free flour
1 tablespoon baking powder
1 tablespoon sugar
½ tsp salt
3 large eggs, well beaten
4-8 tablespoons melted butter[2]
1 ½ cups milk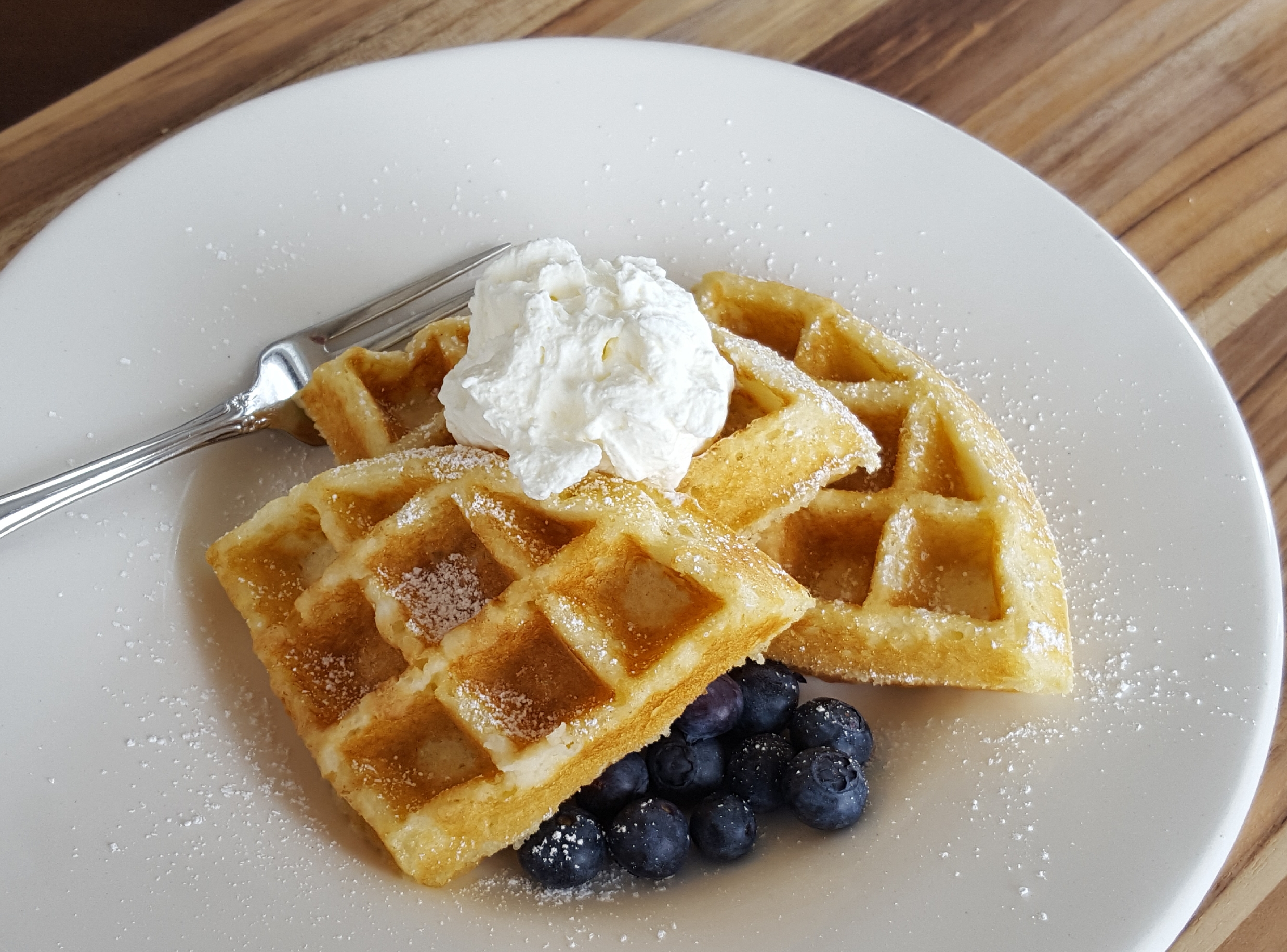 Directions
Whisk flour, baking power, sugar, and salt in a large bowl[1].
In a separate bowl, whisk eggs until frothy, then add melted butter and milk[2].
Make a well in the center of the flour mix and pour in wet ingredients.
Gently stir together until combined, scraping the sides to incorporate.
Pour batter into waffle iron. Our Belgian-style iron takes a full cup of batter. Use whatever works with yours.
Spread batter to within ¼" of the edge, close the lid and bake until waffle is golden brown.
Gluten Free Pro Tips
Add a dash of nutmeg for a marvelous hint of flavor. Careful, a little goes a long way!
We use 8 tablespoons butter (1/2 cup). For a lighter version, try 4 tablespoons. Butter will begin to harden when it hits the cold eggs and milk, so whisk continuously.
You can freeze waffles in a freezer-safe bag or container. To reheat, place frozen waffles directly on the rack of a preheated 350°F oven and bake until heated, ~10 min. You can also pop them in the toaster for a quicker approach.